Contact
---
Click on this map for driving directions.
(Our service area is shown on the map below.)
How to Find Us
Our street address is:
3522 US Hwy 41 N
Palmetto, FL 34221
The facility is located at the junctions of US 41 and US 19.
How to Reach Us
Phone: (941) 721-7695

Email: northmanateestorage@gmail.com
Emergency Contacts
Joann: (941) 737-3534
owner
Business Hours
Monday through Friday, 9:00 a.m. – 5:00 p.m.
Available on weekends by appointment.
Service Area
With our convenient location near the Manatee River and Terra Ceia Bay, we serve customers in the Florida counties of Manatee, Hernando, Pinellas, and Sarasota.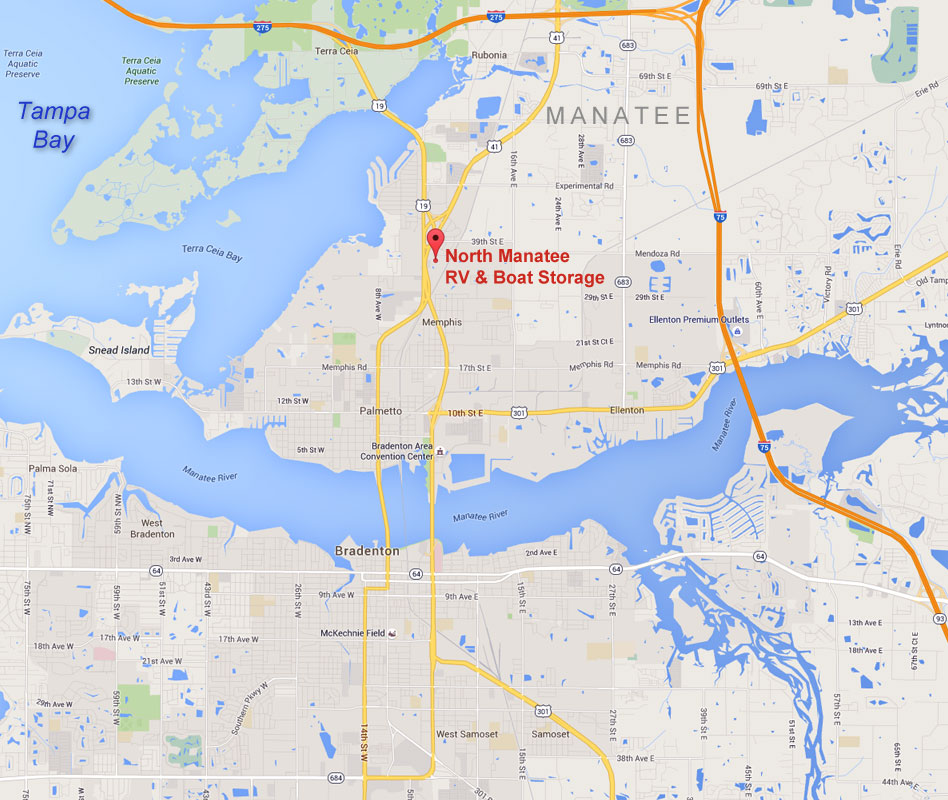 Call us at: (941) 721-7695
---